Encourage Your Child's Full Potential
Top-Rated Care With A Family Feel
Prepares Your Little Learner For Life
Encourage Your Child's Full Potential
Top-Rated Care With A Family Feel Prepares Your Little Learner For Life
Preschool & Childcare Center Serving Temperance, MI
Top-Quality Care That Makes The Front Page!
Excellence in service, education, and maintaining high standards for your child's environment is big news for Bedford! A 5-star rating from Michigan's Great Start To Quality program tells you your child in in the right place to help them grow!
State-Of-The-Art Security Bring You Peace Of Mind
Security cameras and restricted access control -meaning we approve any entry to the building- are state-of-the-art security measures that set us apart from any other school in the area.
Keep Your Family Safe From Germs
Safe, Eco-Friendly Cleaners Eliminate Harsh Chemicals & Germs
H2Orange2©, a green and eco-friendly cleaner, is free from harsh chemicals that may harm children's skin, eyes, and respiratory systems. Purell food service surface sanitizer used on all food prep surfaces as well as table tops. Spaces stay thoroughly disinfected thanks to these powerful, hospital-grade cleaning solutions.
Biggest Playground In SE Michigan Inspires Play
Your child loves exploring the vast playground during ample outdoor playtime. From gardens to a real-life boat, a water table, a mud kitchen, and much, much more, there is always something to discover and plenty to keep them engaged.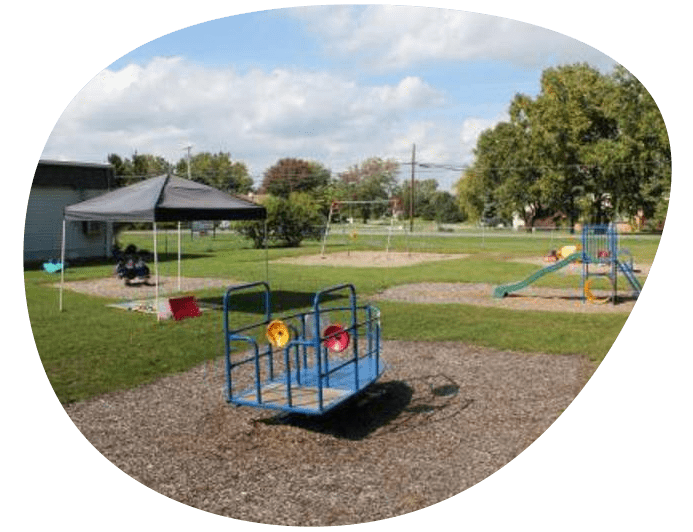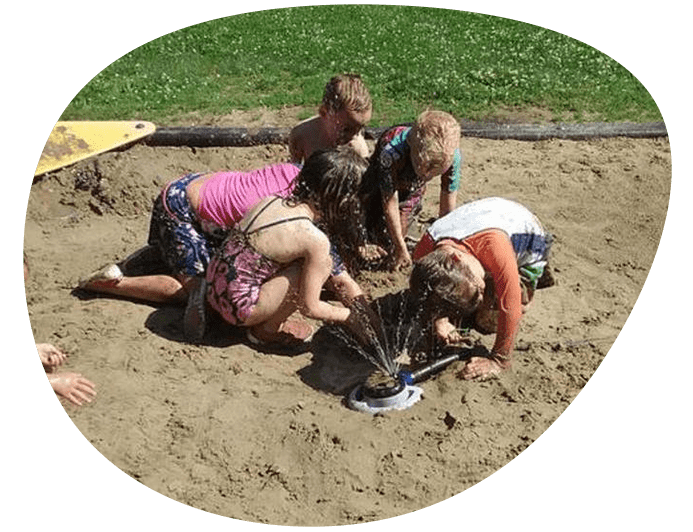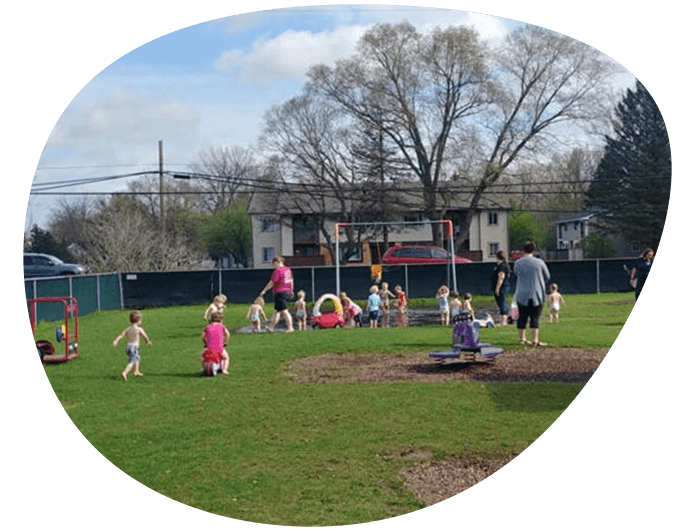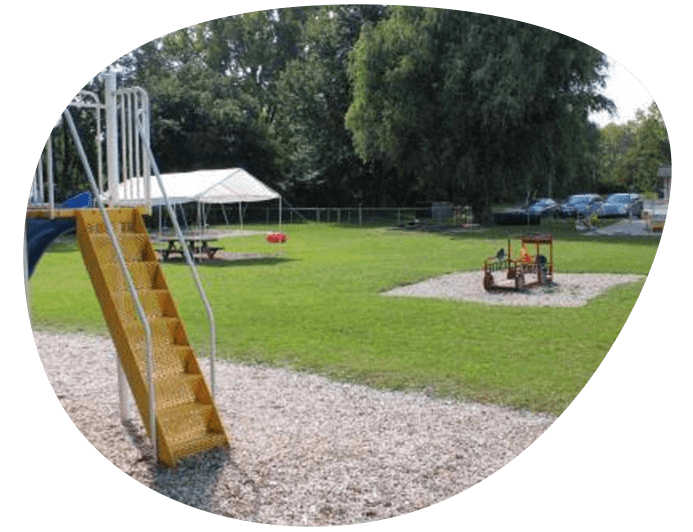 Tasty, Healthy Snacks Fuel Busy Brains & Bodies
You'll pack a lunch for your kiddo, but snacks are on us! Your little one loves sharing healthy, delicious snacks with their friends. All food is safely prepared in a nut-free kitchen.
Engaging Play-Based Curriculum Promotes Kindergarten Readiness
Engaging, hands-on, educational programming takes center stage in the classroom. No matter your child's age, they're invited to partake in both teacher-led activities and free play that readies them for school and beyond.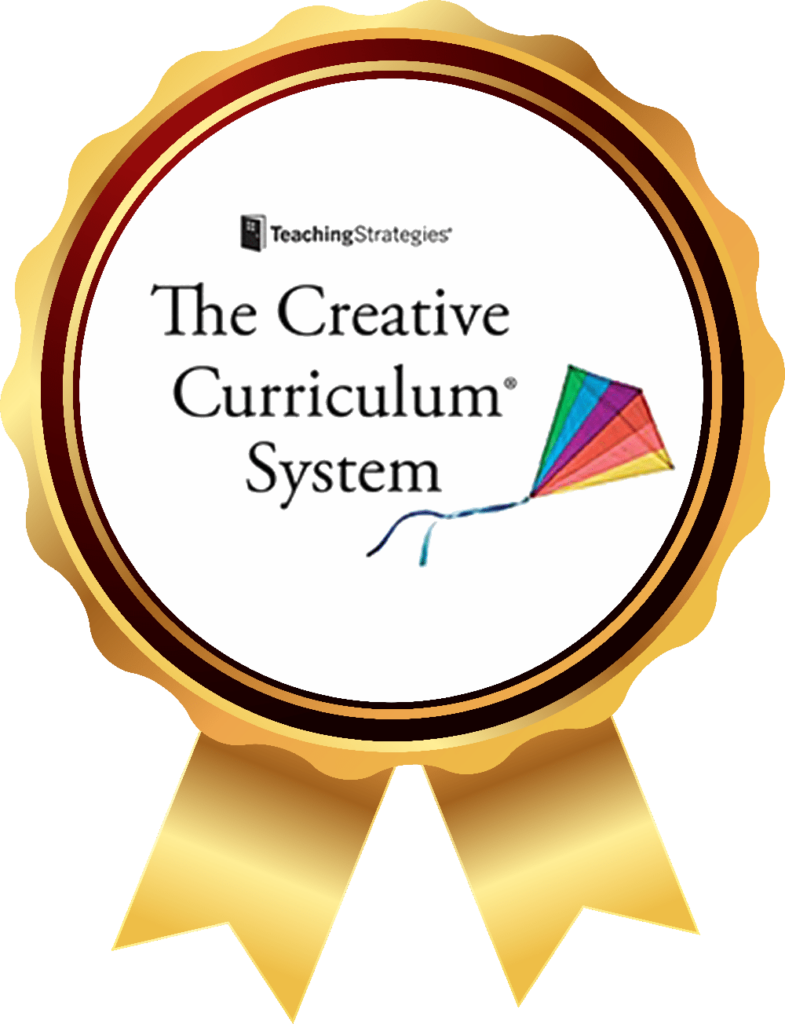 Your Child Learns More Than Academics
Children Grow Confident As They See, Live, & Practice These Core Values: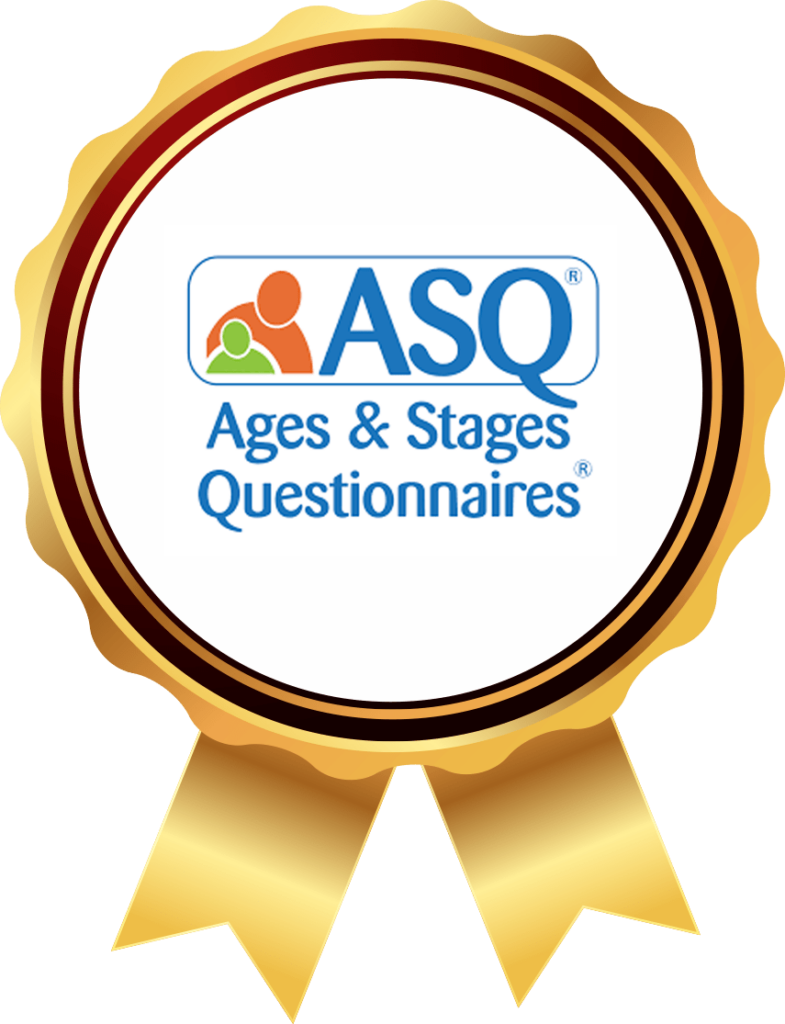 Teaching Strategies Gold® Grows Social-Emotional Skills
Teaching Strategies Gold® is an impressive teaching tool that presents developmental progressions and social-emotional goals for your child. Social skills and emotional regulation are a part of every child's personalized lesson plans.
Educated Teachers Make A Difference
Head teachers with a Child Development Associate® credential or higher teach your little one to reach new academic heights. Our administration team has over 20 years experience, opening eyes, expanding minds, and touching hearts.
When 2 Or More Children Are Enrolled, You Get A 10% Discount
Earn
FREE Days
The Longer Your Child Is Enrolled
The Brightwheel© App Keeps You Connected
Stay informed and updated with Brightwheel©! This convenient app lets you communicate with your child's teachers, view pictures and videos, track developmental milestones, and stay in alignment with what they're learning!
Flexible Scheduling With Full-Time & Part-Time Enrollment.
Supporting You Is Crucial To Your Child's Success!
3 Ways
We Support You & Your Family Are:
Yes, We Offer Tuition Support Options
Hear What Parents Have To Say...
Hear What Parents Have To Say...